Henley Hall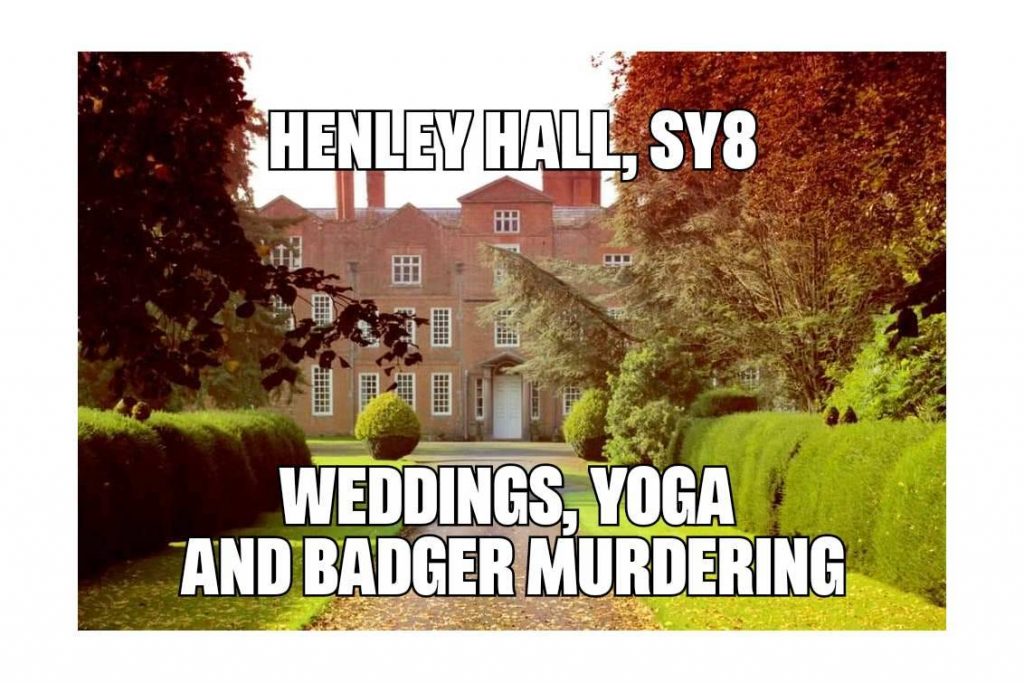 Welcome to Henley Hall, Ludlow, SY8 3HD. "A beautiful house in a magical location" where Helen and Sebastian Phillips organise weddings and events and even yoga retreats! They keep a dirty little secret though, they really like to kill badgers too!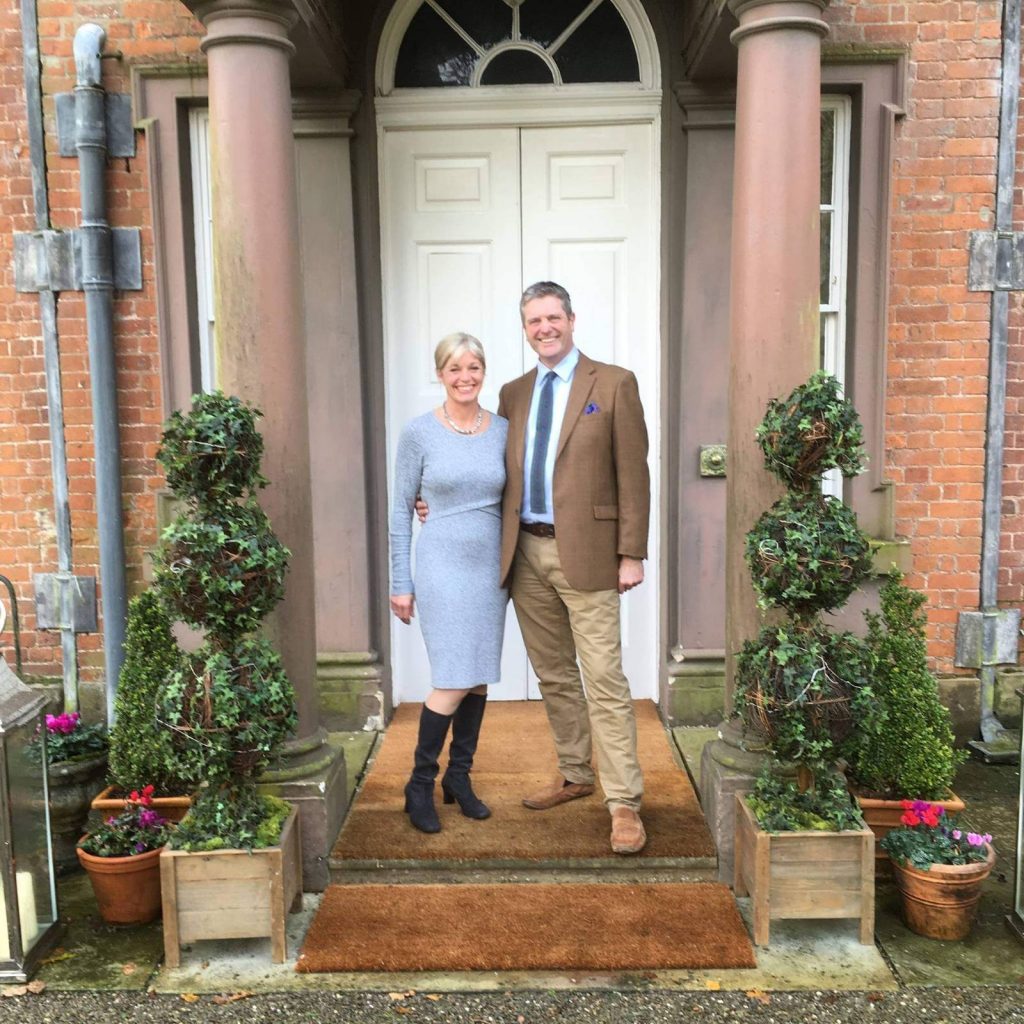 "Dr Helen Phillips alongside her partner Lieutenant Colonel Sebastian Phillips, smiling whilst thinking about killing badgers"

This is Helen's Facebook profile if you want to have a quick look:
https://www.facebook.com/helen.phillips.5205


Imagine the scenery; long, white dress. Smiles. Bubbly. Surrounded by oaks that are hundreds of years old, with your wedding photographer behind you when you realise you're mopping badger blood with the train of your dress!

Do not worry, Helen and Sebastian are here to help and will ensure once the cull is over you do not have to see badgers ever again.

This is not an exaggeration either! Before the cull had even started, Helen and Sebastian were already at it, snaring badger runs and leaving their bodies to rot attached to the fence. You would've thought they would clean up if they didn't want to be caught murdering a protected species!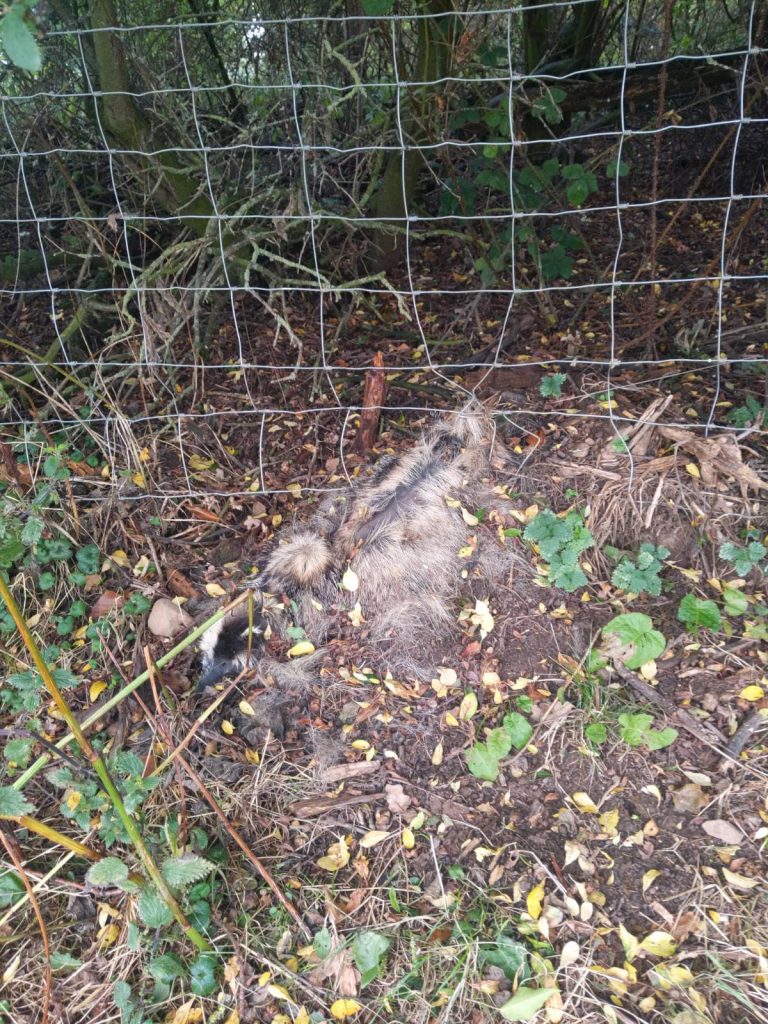 Once the cull started, they decided to set some badger traps around the gardens to ensure no more badgers "ruin" their perfectly manicured park.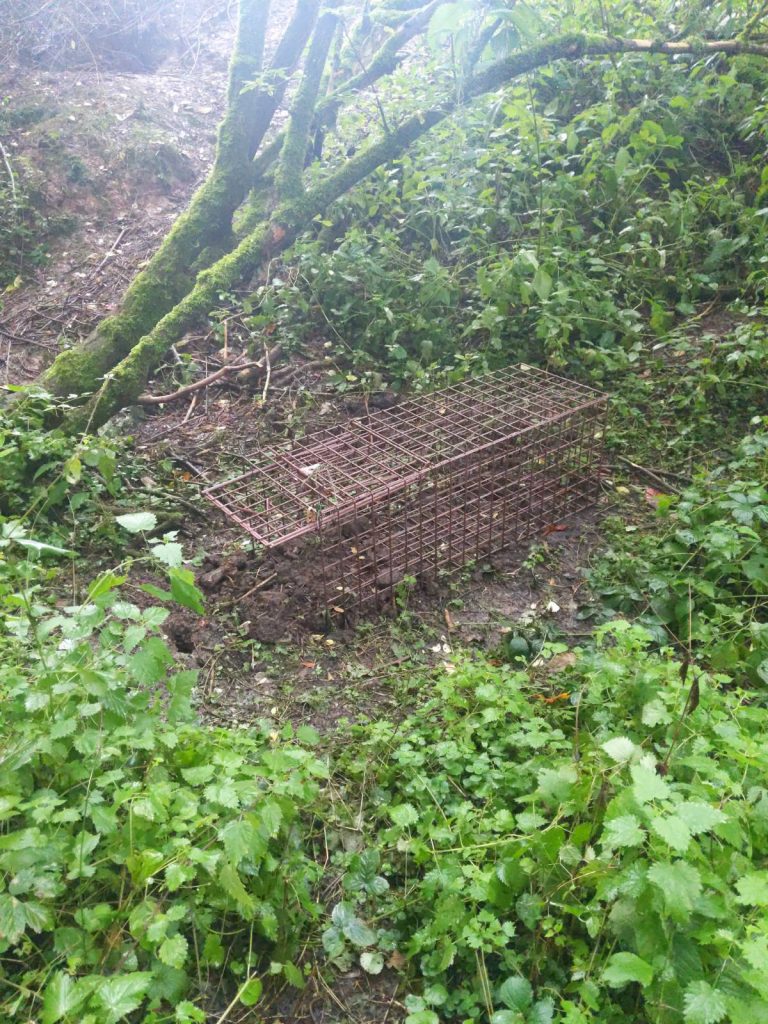 Henley Hall doesn't just do weddings tho. They organise wellbeing and yoga retreats. Namaste, right?! Jules Burdett, the yoga teacher, seems to really like dogs.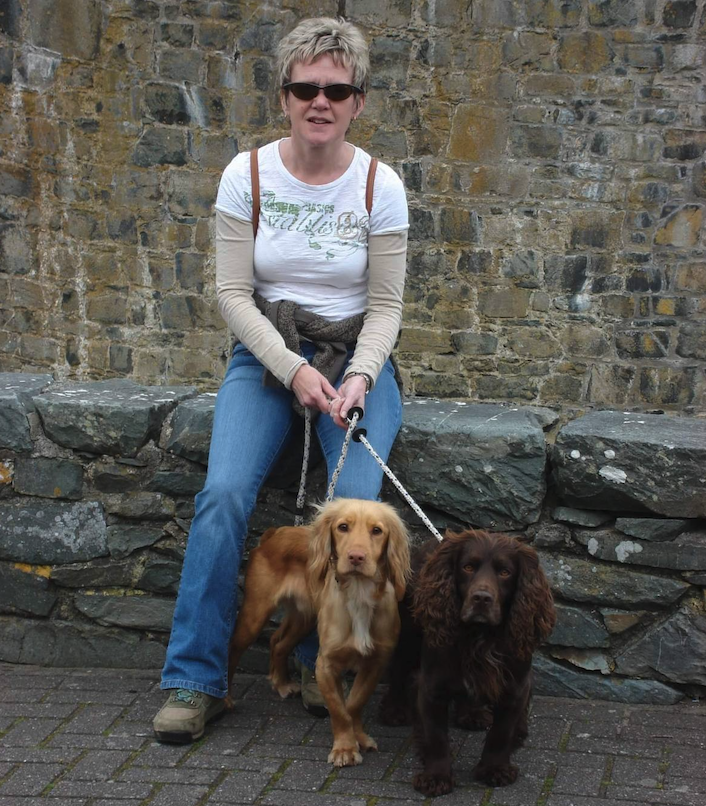 We don't know if she really hates badgers, but here is her email. You can drop her a line and ask why she is working with Helen and Sebastian when they are known badger murderers! You can also have a chat with her over Facebook if you prefer.

Email address: julesburdett17@gmail.com

Facebook profile: https://www.facebook.com/jules.burdett.3

Henley Hall welcomes bookings and really likes a good review.

You can give them a call on this number: 01584 875328

Or you can WhatsApp them on their personal number: 07900 343440

If you feel so inclined, you can also check their social media accounts:

Facebook: https://www.facebook.com/Henley-Hall-Ludlow-700291930118789/

Instagram: https://instagram.com/henleyhall_ludlow

Twitter: https://mobile.twitter.com/HenleyLudlow

And of course, this is their website: https://www.henleyhallludlow.com/

As always, keep communications polite and never call at night as they will be too busy killing badgers to answer your questions.