ibTB.co.uk
If you just wanted to look for some cages whilst out on a walk and have no idea where to start then this online government map, shows you where all the farms are that have had bTB breakdowns in the last few years.
If you live in a zone and are interested in helping, please do try and make contact with your local group to let them know anything you find.

You can find your local group listed on the Badger Action Network page.

So to locate all the farms, on the control panel to the left of the page click "ongoing"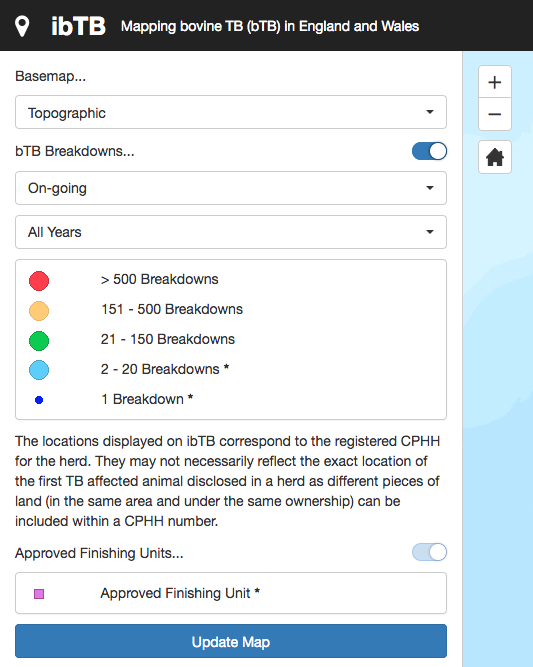 Then you should get a drop down menu, from that choose "All Types"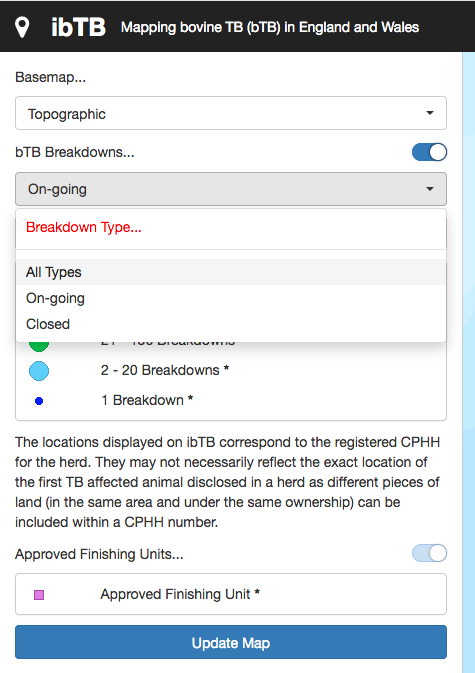 Then click the blue bar near the bottom that says "Update Map" you will now have many blue dots on the map. This map below was randomly chosen as an example: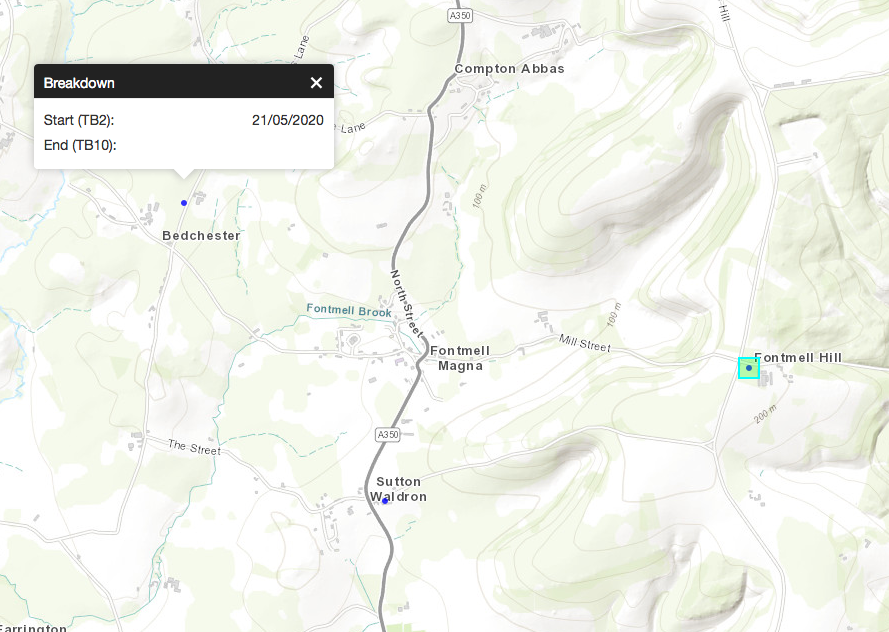 Then using a computer goto Bing maps to look at an OS map (this free OS map doesn't work on phones) just choose the "Ordnance Survey" layer in the top right hand corner.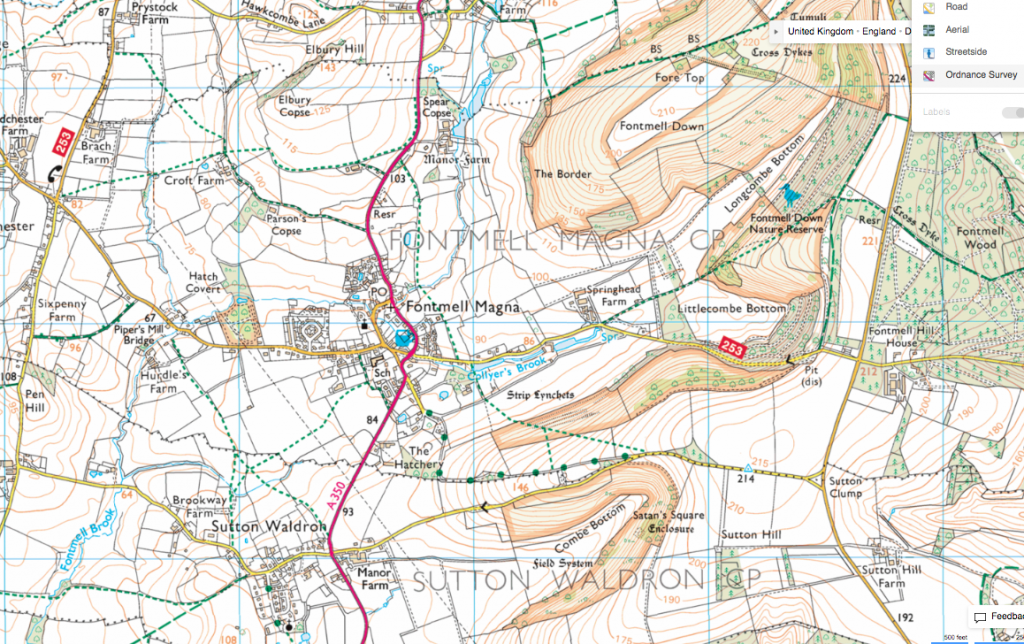 The OS map is used to find the name of the farms, which would then help you find them online. It may be that they are part of an organisation like the National Trust who don't kill badgers.
Dress like a rambler when investigating farms, if you come across any animal welfare concerns make sure you film it and then contact your nearest trading standards department. If there is any sign of chemical misuse or contamination of the natural environment then film it and contact the environment agency.